1. Enter your email address
2. Enter Your password. The eye can be clicked to display the password, which is masked by * (asterisks).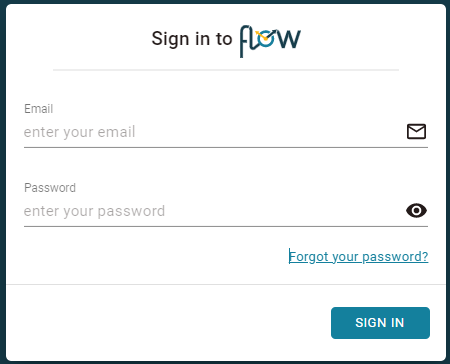 3. Click on SIGN IN button or press Enter
4. The WorkSight application opens

If you have forgotten your password
1. In the Sign-In screen, click Forgot your password?
2. The following dialog appears:
3. Enter your email address
4. Click SUBMIT or press Enter
a. If the email address does not match, an error message will appear

b. If the email address matches the WorkSight record, the registration/Reset Password Email notification dialog appears: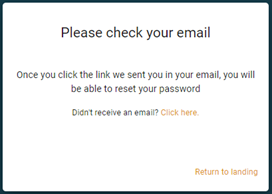 5. You will receive an email with a link to reset Password, similar to: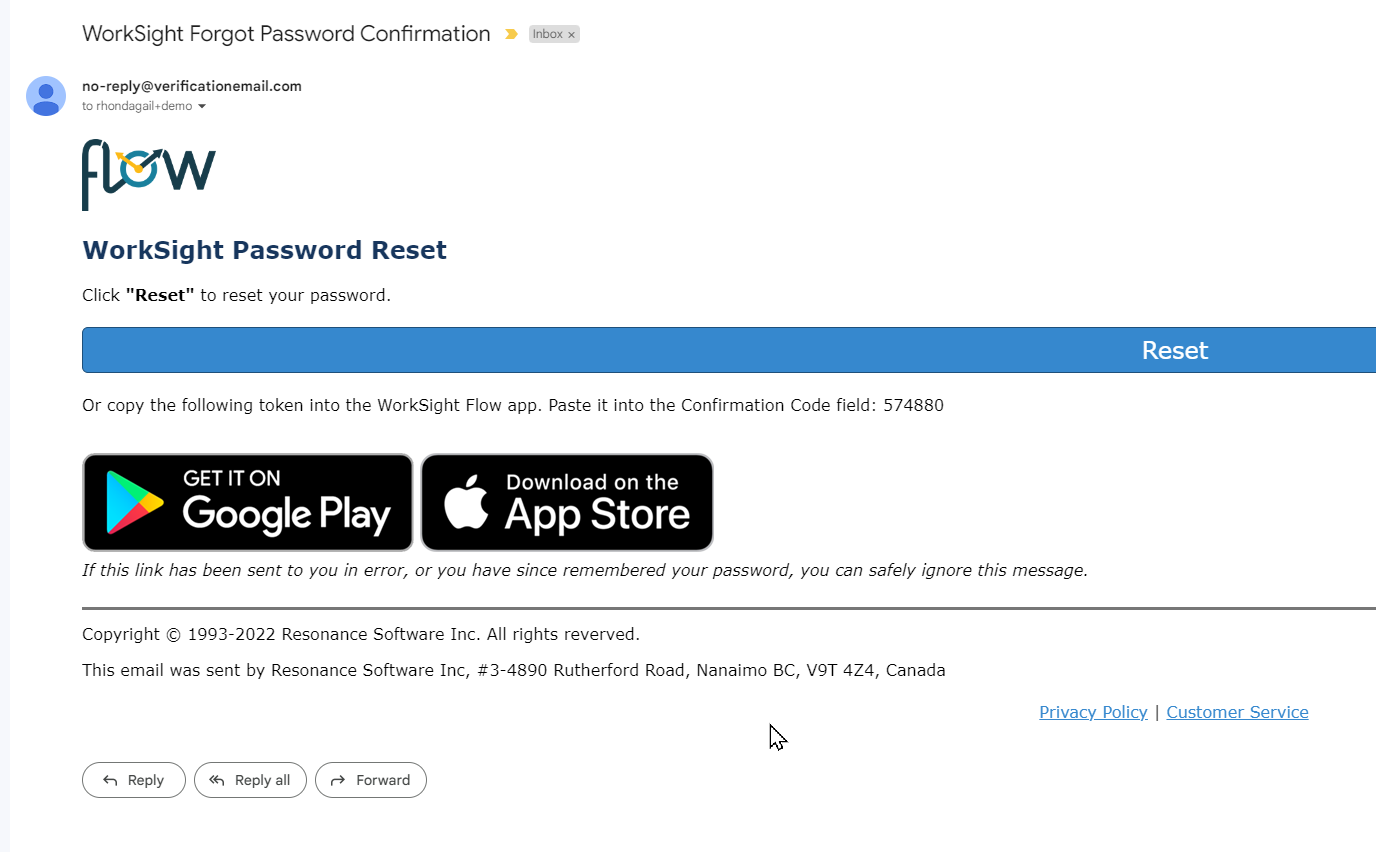 6. Click the Temporary link to Reset Password.
7. The browser launches and opens the following Dialog: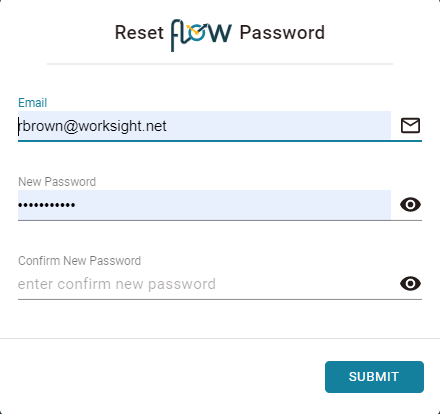 8. Enter the new password
9. In Confirm New Password, enter the same password
10. Click SUBMIT or press Enter
11. The Sign in screen appears to allow you to sign into WorkSight with the new password